1. Click on the link for the screen saver you want to download. If prompted, select "Save File to Disk". Remember where you are saving it to!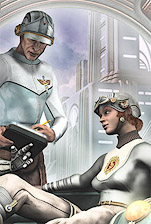 2. When the file has downloaded, open the folder where you chose to put it. If you have Winzip installed you can just double-click the file to open it in WinZip. Extract everything to the same folder where you downloaded the original file.
3. You should now have a new executable file in the folder. This is the installation program that will install the screen saver. Double click on this new file to run the installer.
4. When it's finished, the screen saver will be installed on your system. You can tell Windows to use this screen saver through the "Display" panel (the easiest way to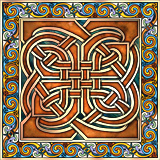 open this panel is to right-click on an empty place on the Desktop and select "Properties"). In the Display Panel, click on the "Screen Savers" tab and select your new screen saver from the dropdown list. You're done!
5. By default the screen saver can be stopped by clicking the mouse or pressing a key on the keyboard. Just moving the mouse doesn't exit the screen saver.
6. To uninstall, go to the folder where Setup installed the screen saver. There's an uninstall icon there. Double clicking this icon will remove the screen saver from your computer.