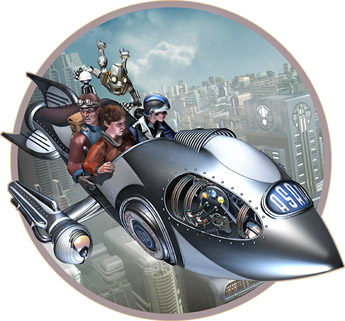 CUSTOMER SERVICE
When you place an order through my web site, your payment is processed - and your merchandise is shipped - by one of the vendors I use to print the goods you've purchased.
You should receive an email when your order is received; you should get another email when the order has shipped. Those emails will include links you can follow if there's a problem with the order.
T-shirt orders are handled by Spreadshirt. You can find their Customer Service information here. Archival prints orders come from DeviantArt. Their Customer Service pages are here. All my other products - the posters, coffee mugs, cards and so on - are printed and shipped by Zazzle. Their Customer Service section is here.
If you have a question or comment that is not related to an order you can contact me through the form below.
Contact the Artist
The art on these pages is copyrighted, at dates between 1997 and the present, by Bradley W. Schenck. Did you hear an ostrich just then? I could have sworn I did. Uh... don't look behind you. No, really, I mean it.